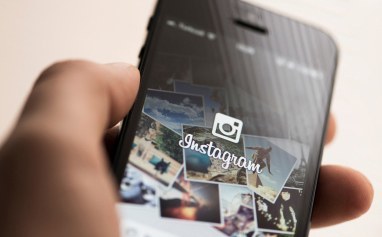 05 Feb

10 Instagram Tools For Business

Selfies and food porn may dominate Instagram but that is not all that the photo-sharing app is limited to. Some businesses are using the app as a site to host their products. Other businesses are thinking out of the box to use Instagram as an extension to market and reach out to their customers.
In fact, some are so good at it that there is now a new form of advertising on Instagramwhere you don't advertise (if that makes sense). Even if you don't have a physical product, your business can benefit by showing behind-the-scene snapshots or by showcasing your workers' office space. Whatever your reason for using the app, we hope that these 10 tools will help you make the most out Instagram for your business.
Recommended Reading: 10 Useful Instagram Tips & Tricks You Should Know
TOTEMS
Once known as Nitrogram, TOTEMS serves 2 purposes. First, TOTEMS Analytics provides in-depth analysis on your followers, hashtags, posts, and competitors. Secondly, TOTEMS Connect helps you to connect with influential Instagrammers who can collaborate with you on new content.
Instagram Business Tools
Instagram themselves have came up with tools that can help you grow and manage your business. The tools concentrate on 3 main areas: Account Insights provide analytics on your account's engagement and reach; Ad Insights analyzes your ads performances; and Ad Staging allows you to preview, save, and collaborate on future ad campaigns.
Piqora
Piqora is arguably one of the best social media management tools for Instagram. It provides analytics for when to post next, hashtag and contest tracking, interaction management as well as posting your photos via desktop. Now if that doesn't spell almost complete, I don't know what does.
Similar tool: Iconosquare
Over
Sometimes you need words on your photos. When that time comes, invest in Over. For only $1.99, you will have a plethora of beautiful fonts at your disposal. Hey, you can even use it to make Instagram posters for announcements. And the best part about this app? It's available for both Android and iOS.
SnapWidget
Need to display your Instagram photos on your website? Use SnapWidget to do so. The widget allows you to embed your Instagram gallery as well as customize the widget's look. You can even choose to either display the gallery based on a username or a hashtag.
Tagboard
Instagram makes full use of the hashtag and does well with unique ones crafted to suit your purposes. If your hashtag is used across all your other social media accounts, use Tagboardto keep track of them all. Besides Instagram, Tagboard tracks hashtags from Facebook, Twitter, Google+, Vine, and Flickr. It also allows you to interact with the posts.
Repost
If you read enough articles on social media posting tips, you would know that one of them would advise you to share some of your followers/fans posts. Enter Repost, which works the same way as the retweet button on Twitter. With this app, you can repost photos on Instagram whether on iOS or Android.
Picdeck
Ever wished there is a tool like Tweetdeck for Instagram? There is and it's called Picdeck. With Picdeck, you can now create columns of users and hashtags to better track them. As of now, the web app doesn't allow for posting posts. But it sure beats Instagram's own website in search and organizational abilities on the web.
Pic Stitch
Another app to add to your arsenal is Pic Stitch. This app combines a few photos into a collage. You know, in the event that one photo isn't enough and you don't want to spam your followers with multiple photos. Use it specially for behind-the-scene moments or special events. There is also a similar app for Android.
Like2Buy
Social media management tool Curalate came up with the perfect solution for turning your Instagram account into a shop: Like2Buy. It works by making use of the 'Like button'. If your followers like a product photo you've just posted, they can purchase it by simply tapping the 'Like button'.